Employment Opportunities
A Rewarding Career Helping Seniors and Their Families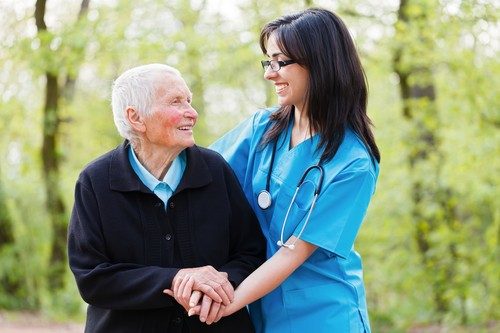 Work in one of the most rewarding positions in your community! We are actively seeking caring individuals who would like to make a difference in their area by working as caregivers for the elderly.
We provide what is known as "companion care" for seniors so they can remain independent in their own homes for as long as possible. We assist the elderly with meal planning and preparation, errands and incidental transportation, laundry, light housekeeping, and many other needed tasks.
Our Hiring Process
We are seeking caregivers who are warm, compassionate and love working with the elderly. You must be caring and patient. The hours are flexible and can be part-time or full-time. You do not need to be experienced or licensed. We supply the training. We will only hire individuals who can pass criminal and motor vehicle background checks with stellar marks.
You need to have a valid Driver's License, a clean driving record, a reliable car with up-to-date insurance, and compassion and love for seniors. We cannot hire you if have a criminal record, a recent history of drug or alcohol abuse, or carry a communicable disease such as tuberculosis.
Prior to hiring caregivers, we require health certificates and we run thorough background checks.
Our Training
We are committed to providing our clients with the most professional caregivers in the area. In order to ensure this, we look for warm, honest, caring people, and then we help them to gain the education necessary to become the best around.
Our caregivers have the opportunity to become Certified Companion Aides, a designation that elevates their knowledge and status in the industry. Those who complete the Certified Companion Aide (CCA®) program have successfully completed an exclusive training program specially designed for companion caregivers.
This program, derived from a popular certified nursing assistant program, is a compilation of the best standards and practices available in companion care, focusing on 19 essential care subjects, including:
Professionalism
Understanding Aging
Safe and Comfortable Transfers
Chronic Medical Conditions
Infection Control
Maintaining Safe and Healthy Home Environments
Nutritional Needs
Meal Planning and Preparation
And much more!
No other companion care company offers such a comprehensive training program. Clients can trust that our CCAs will perform their duties with professionalism and dedication while they help our clients maintain their independence and treat them and their loved ones with the dignity and respect that they deserve. Our CCAs represent some of the finest caregivers in the industry.
Here's what some of our caregivers are saying about our Certified Companion Aide (CCA®) program:
"I just wanted to take a moment to thank you for such a great learning tool, the Certified Companion Aid (CCA) Program. I was a CNA working for several nursing homes, but this program is so comprehensive I can't compare it to the certification program for nursing assistants."

"The program provides a more detailed description of what senior care is really about. The chapters look at the senior as a whole person. The program also presents detailed information and diagrams every CNA or home healthcare professional should have. The CCA program guarantees each senior has the best care available. Thank you again."
"I did not have a lot of formal [education] as a caregiver and the CCA program helped me to gain a better knowledge of what to expect as a caregiver and how to deal with certain situations. The instructional material was interesting and I think that it has given me more confidence as a caregiver."
"The CCA program has taught me to be a more well-rounded caregiver. Instead of just being proficient at meeting the clients' physical needs, I now feel more prepared to meet their nutritional, social, emotional and spiritual needs, as well."
Apply Today
Thank you for your interest in working with us to make life better for seniors and their families. We look forward to being able to discuss employment opportunities with you, and to advance your training, skills and career. You can start the process of becoming a caregiver with My Choice by clicking this link to apply online.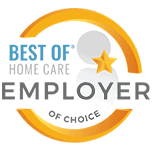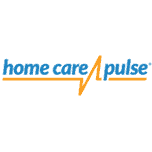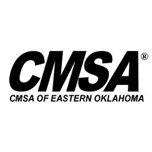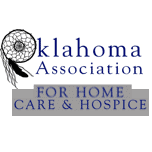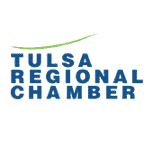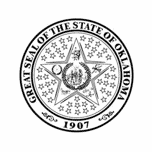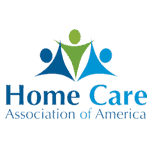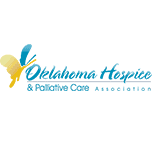 Helping seniors say,
"It's 

My Choice

to stay in my home."
We take the time to find the best caregiver for you or your loved ones.
Our trustworthy, well-trained professionals are available within 24 hours.
Schedule A Complimentary Assessment Now
Helping seniors say,
"It's 
My Choice

to stay in my home."
We take the time to find the best caregiver for you or your loved ones.
Our trustworthy, well-trained professionals are available in 24 hours.
Schedule A Complimentary Assessment Now
You can't always be there.
We understand. We are here to help.
Caring companionship
Meal planning & prep
Incidental transportation
Running errands
Light housekeeping
Bill paying assistance
Medication reminders
Laundry assistance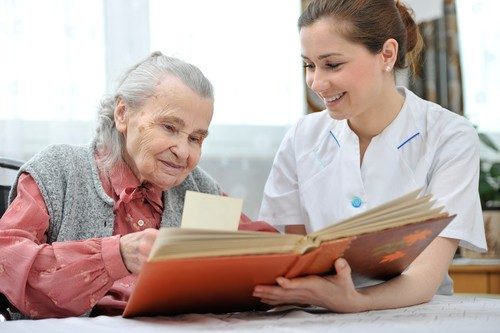 Elaina Rozzell
23:09 02 Jul 20
All of my dealings with the amazing staff at My Choice have revealed them to be the most sincere, honest, and compassionate individuals that truly care for others and go out of their way to provide the best for all, including their employees, caregivers, and clients. I would highly recommend!

Chris Ulery
16:38 29 Apr 20

Ashley Lopez
07:04 12 Apr 20
I love the staff at My Choice! They are mindful of matching client and caregiver, and the schedulers are prompt and courteous. Best company I've ever worked for! 😉

They are the most caring, compassionate, loving company I have ever had the pleasure of working for over the past 30 years. I always recommend anyone looking for employment to My Choice as well as potential clients. After working for them the past almost 2 Years. I appreciate their dedication and hard work to both client and employees.

Carmen Coleman
20:36 22 Sep 19
I love My Choice! The owners are great people and have such big hearts. The staff is amazing and always on top of things.

Betsabe Portillo
22:51 18 Sep 19
Working here as been better than anywhere else I have worked. The staff are beyond amazing! They really care about the people we serve.

Lisa Gonzales
22:27 18 Sep 19
My Choice is a great locally and family owned company who goes above and beyond to meet the needs of their clients! I've worked with them on several occasions and it has always been a great experience I definitely recommend them.

Bailey Norton
18:21 05 Sep 19

Stephen Rhoades
15:37 05 Sep 19
Highly recommend this company. Best customer service and a truly dedicated staff that really shows they care.

Jordan Dewitt
01:40 18 Jan 19
Amazing staff. They've gone above and beyond to ensure the best quality care.

Natasha Hancin
17:01 17 Jan 19
We have shopped and experienced several Senior Care facilities, and it is always tough to find someone good enough for "your" parent(s). My Choice and Mella have finally put my mind at ease. Their daily logs allow me to check in without holds or confusing delays, they are willing to work with your special requests, and my father feels safe (cared for) in his environment. My Choice makes me (us) feel like we're part of one big family/community.

My Choice was very timely, and courteous, when dealing with my father. I would definitely recommend them to friends and family in the future! The staff treated us more like family, and sure helped to make the transition to home care easy, and stress free.

Mitchell Peitz
18:18 25 Sep 18
The customer service and communication I have received from My Choice have been nothing short of amazing. These times with parents can be tense and I have been so relieved to have My Choice tackling a majority of the stressors, so that I can enjoy my dad again.

Sophie Peitz
18:00 25 Sep 18
Excellent management and concern for clients.

Karen Gibbs
17:55 25 Sep 18
Great company that provides in home senior care. What really stood out to me was how kind their staff was and willing to help with anything that needed to be done. They treat their clients as if it was their own family rather a number and this was proven by their strong ethics and character I've experienced throughout working with them.

Jeremy Fuller
20:34 19 Sep 18
Great owners, and staff! Very caring and compassionate when family needs!!

Dara Fowler
16:07 29 May 18
My father needed around the clock care after a serious heart attack, my family choose My Choice because of the great communication with the owners and the ability to reach them any time we needed to ask a question. I think this company goes above and beyond to take care of their clients and am happy my father is happy with his caregivers.

Pizza man LaSalle
00:49 27 May 18
Used them for help with my mom and the caregivers were wonderful. Always on time and did extra every time they came. The owners are available 24/7 via an emergency contact phone and billing was always correct thanks to their clock in and out systems. Everyone in the office is very professional and pleasant to talk with when I called with a question. I highly recommend them for any family member.


Tricia Holland
00:28 27 May 18
Former employee here. This is a smaller than usual company that takes good care of their clients and employees. They strive to match the best fit for their clients and go above and beyond known needs. They earned 5 stars from my point of view. Would recommend as an employer and a provider!

Kathy Casey
15:00 06 Jun 17

"My Choice took a huge pressure off me, because I can get to my office on time. I no longer feel stressed about taking care of her. Thank you for all your help!"
a caregiving husband

"Our My Choice caregiver is a treasure. She brightens my mother's day and is so helpful. She has de-cluttered whole rooms, planted daffodils, polished silver, cooked special recipes, picked up medications and been a jewel in every way."
a caregiving son

"We laugh and talk about art and really enjoy being together. I look forward to her visits and am happy to get out and about. Bless you for finding my special friend."
Barbara J., senior caregiving client